To date,
Murder Slim Press
have published
20 ballsy books
,
and we've written over
180 gutsy reviews
and
features
.
Click on the buttons around the edges to explore MurderSlim.com.
Follow our regular MSP updates
here
and on
Facebook
.
-------- LATEST BOOKS FROM MURDER SLIM PRESS --------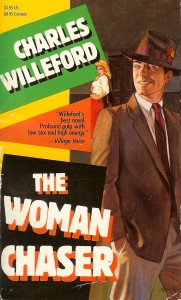 THE WOMAN CHASER is a psycho-noir account from Richard Hudson... a sociopathic car salesman who decides to make a Hollywood movie. It's a strange and funny must-read novel.
--------- LATEST FEATURE FROM MSP'S OUTSIDERS ---------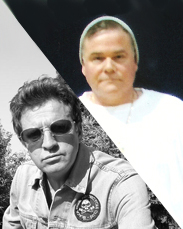 Two of MSP's authors - Jeffrey Frye and u.v. ray - sit down to talk about Jeff's life, about the nature of writing, and society itself. It's a fascinating and satisfying read.