Murder Slim Review: VOYAGE IN THE DARK
A 1934 BOOK BY JEAN RHYS
VOYAGE IN THE DARK still seems fresh. Like HANGOVER SQUARE - pretty damn illustrious company - VOYAGE IN THE DARK captures the gin-soaked days in pre-WW2 London while also seeming to comment on life now.
Anna is the lead character and she's - for the most part - an interesting narrator. She's a clear youthful alter ego of Rhys, through her upbringing and world-weariness. Anna's background in the Caribbean is particularly interesting, with constant comparison to the wild freedom of the West Indies to the grimy repetitiveness of British houses and people. She's 19 and, after the death of her folks, she's been forced to come to the UK and eke out a living touring with the theatre. She's attractive, but struggles to deal with men and people in general. She's often lost in her own world, and seems cold and detached. And when she does fall for a guy, he ends up screwing her over. She spirals into booze, a massage parlour and more.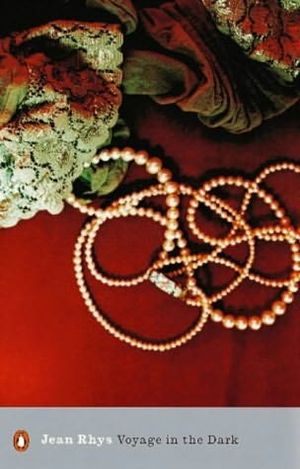 The extensive introduction by Carole Angier talks about Jean Rhys' career. Just save reading it after you've finished VOYAGE IN THE DARK, as it ruins the whole damn plot beforehand. Angier highlights how Rhys' books are often blighted by self-pity. VOYAGE IN THE DARK was written when Rhys was drinking "heavily" (does two bottles of wine a day constitute that?) and had divorced from her husband and was separated from her daughter. Fortunately, it's largely devoid of whining.
Well, largely. Anna does still seem to revel in the fact life is screwing her over. She's often too passive, and she lacks the brilliant final snap of rebellion of Bone in HANGOVER SQUARE. But she fights back enough to remain likeable. She's got a pleasingly sharp tongue, and she never posts the long letter she writes to the guy who screws her over.
Anna is also insightful beyond her years, a conduit for Rhys' dark views. There are paragraphs that are damn good, touching the level that Celine reaches so often in JOURNEY TO THE END OF THE NIGHT. Here's a great one, about fashion and the desire to look good:
"The clothes of most of the women who passed were like caricatures of the clothes in the shop-windows, but when they stopped to look you saw their eyes were fixed on the future. "If I could buy this, then of course I'd be quite different." Keep hope alive and you can do anything, and that's the way the world goes round, that's the way they keep the world rolling. So much hope for each person. And damn cleverly done too. But what happens if you don't hope anymore, if your back's broken? What happens then?"
VOYAGE IN THE DARK isn't perfect -- well, it is to Ally North! -- but it is a superb, memorable and quick read. Further readings (thanks to Al's pestering) have just made me love it all the more. It's often recognised at Rhys' best book, and it's easy to agree with mainstream folks on that one. Fucking read it and find out for yourself.
Review by Steve Hussy
MurderSlim.com